As the leaves change colors and the air turns crisp, it's time to adjust our hair care routines to cater to the unique needs of our natural hair during the autumn season. Cooler temperatures and lower humidity levels can present challenges, but with the right approach, your natural hair can thrive. In this guide, we'll walk you through essential tips and product recommendations for keeping your curls healthy and vibrant this autumn.   Hydration & Moisture is Key Hydration and moisture is key if you want to achieve healthy natural hair, and it's even more important during this time...
---
Welcome to our guide on high porosity hair care. If you've ever struggled with dry, frizzy locks that seem to absorb moisture but can't hold onto it, you might have high porosity hair. In this blog, we'll break down all the facts about this hair type and offer practical tips to help you achieve thriving, healthy hair. Let's dive into the essentials of caring for high porosity hair and restore its natural beauty.
---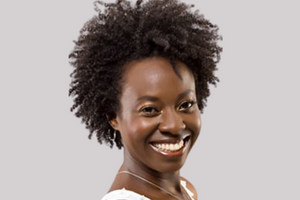 The twist out is a classic natural hairstyle that combines definition and texture, resulting in a stunning look that's versatile for any occasion. If you're wondering how to achieve that enviable twist out, you're in the right place. In this step-by-step guide, we'll walk you through the process to help you achieve the perfect twist out with beautiful curls and definition. START WITH FRESHLY WASHED HAIR: Your journey to a flawless twist out begins with clean hair. Kick things off by washing and conditioning your hair to provide a clean canvas.  GATHER EVERYTHING YOU NEED: Before you dive into the...
---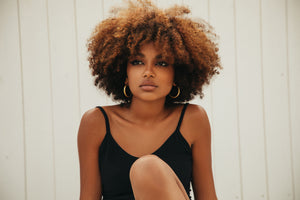 Coloring your hair can be a beautiful way to express your style and personality. However, maintaining the health and vibrancy of your color-treated hair requires special care and attention. In this blog post, we'll dive into a range of effective strategies to help you maintain the integrity of your hair while rocking a stunning color.1. Preparing for Color Before you even apply any color, consult a professional stylist experienced in working with natural hair textures. They can provide insights into suitable colors and techniques that will complement your hair type and condition. Begin with a solid foundation. Regular deep conditioning...
---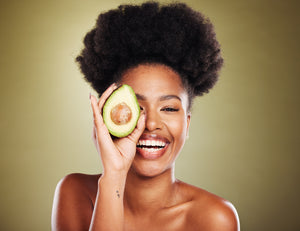 Avocado, the beloved superfruit, is not only a delightful addition to your diet but also a game-changer for your hair care routine. Extracted from the creamy flesh of the fruit, avocado oil and butter offer a variety of benefits that cater to the unique needs of n hair. Rich in vitamins, minerals, and nourishing fatty acids, these green wonders hold the key to achieving healthier, more vibrant, and resilient tresses.Deep Nourishment and Moisture: Avocado oil and butter are natural emollients that deeply penetrate the hair shaft, providing intense hydration and combating dryness, leaving your hair soft, supple, and luxuriously moisturized.Strengthens...