Debunking Myths: Can You Really Speed Up Natural Hair Growth?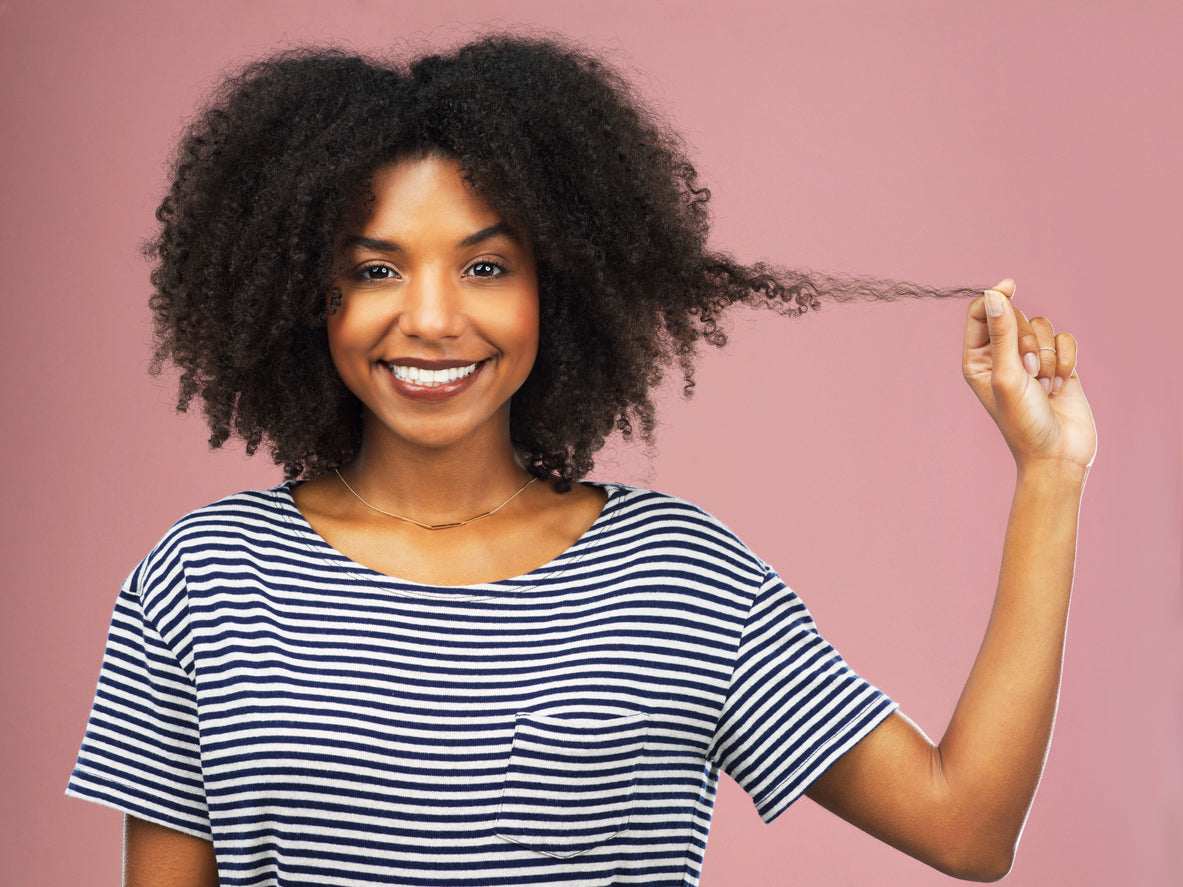 The quest for faster hair growth is a common pursuit among many. But can you actually speed up the natural growth process? In this blog post, we'll explore the science of natural hair growth, debunk common myths, and provide practical tips for nurturing healthy, flourishing hair.
Understanding the Hair Growth Cycle
Before diving into techniques to promote hair growth, it's crucial to comprehend the fundamental mechanism behind it. Hair growth occurs in cycles, encompassing three main stages:
Anagen Phase: This is the active growth phase where hair follicles are actively producing new cells. It can last anywhere from two to seven years.
Catagen Phase: A transitional phase that lasts approximately ten days. During this time, hair growth slows down, and the hair follicle begins to shrink.
Telogen Phase: The resting phase, where the hair follicle is inactive for about three months. Old hairs fall out during this period to make way for new ones.
Promoting Healthy Hair Growth: Evidence-Based Practices
1.
Balanced Diet:
A well-rounded diet rich in essential nutrients plays a vital role in promoting healthy hair growth. Protein, vitamins (particularly Biotin), and minerals like iron and zinc are crucial for hair health.
2.
Regular Trimming:
While trimming doesn't directly impact the rate of hair growth, it helps prevent split ends, which can lead to breakage and hinder growth. We recommend getting a good trim every 4-5 months. If you manipulate or use heat often on your hair, you may need to trim sooner.
3.
Gentle Hair Care:
Avoiding harsh chemicals, minimizing heat styling, and opting for loose hairstyles can prevent damage and breakage, fostering a healthy environment for hair growth.
4.
Scalp Health:
A healthy scalp is the foundation for optimal hair growth. Regular scalp massages, proper cleansing, and avoiding excessive product buildup contribute to a conducive environment for hair follicles.Our
Herbal Hair & Scalp Oil
is perfect for promoting a healthy scalp. It contains herbs to nourish your scalp while stimulating and strengthening the hair follicles.
5.
Stress Management:
Chronic stress can disrupt the hair growth cycle. Engaging in relaxation techniques, regular exercise, and ensuring adequate sleep can significantly support healthy hair growth.
6.
Supplements (Under Professional Guidance):
In cases of specific nutrient deficiencies, supplements like Biotin, Vitamin D, and Omega-3 fatty acids can contribute to improved hair health.
Now Let's Debunk Common Hair Growth Myths
1.
Specialized Hair Growth Products Are a Miracle Solution:
While some products may contain beneficial ingredients, they are not magic potions for instant hair growth.
Minoxidil is the most proven treatment by the FDA for promoting hair growth in men and women and is the active ingredient in OTC products like Rogaine and Minoxidil. 
Consistent care and a balanced lifestyle are more important for hair growth unless you have a medical condition that is causing hair loss.
2.
Protective Styles are the Best Way to Grow Your Hair:
Protective styles can play a role in maintaining the overall health of your hair by preventing breakage due to frequent combing and styling. However, it's important to note that protective styling alone won't automatically result in hair growth. In fact, if you wear your protective styles for longer than necessary, they could lead to hair breakage and loss. To maximize the benefits of protective styling, please ensure your hair is in good condition before protective styling and continue to care for your hair even though it's tucked away.
3.
Rice Water Will Grow Your Hair:
Rice water has gained popularity as a hair treatment for its potential benefits, but it's essential to approach these claims with a balanced perspective. While rice water can contribute to overall hair health, there is limited scientific evidence to conclude that it speeds up hair growth.
While you can't miraculously speed up the rate at which your hair grows, you can certainly foster a healthy environment for optimal growth. By following a balanced diet, adopting good hair care practices, and managing stress levels, you can support your hair in reaching its full potential. Remember, patience and consistency are key on your journey to long, healthy hair!