From Hype to Reality: Why Coconut Oil Might Not Be Your Hair's Best Friend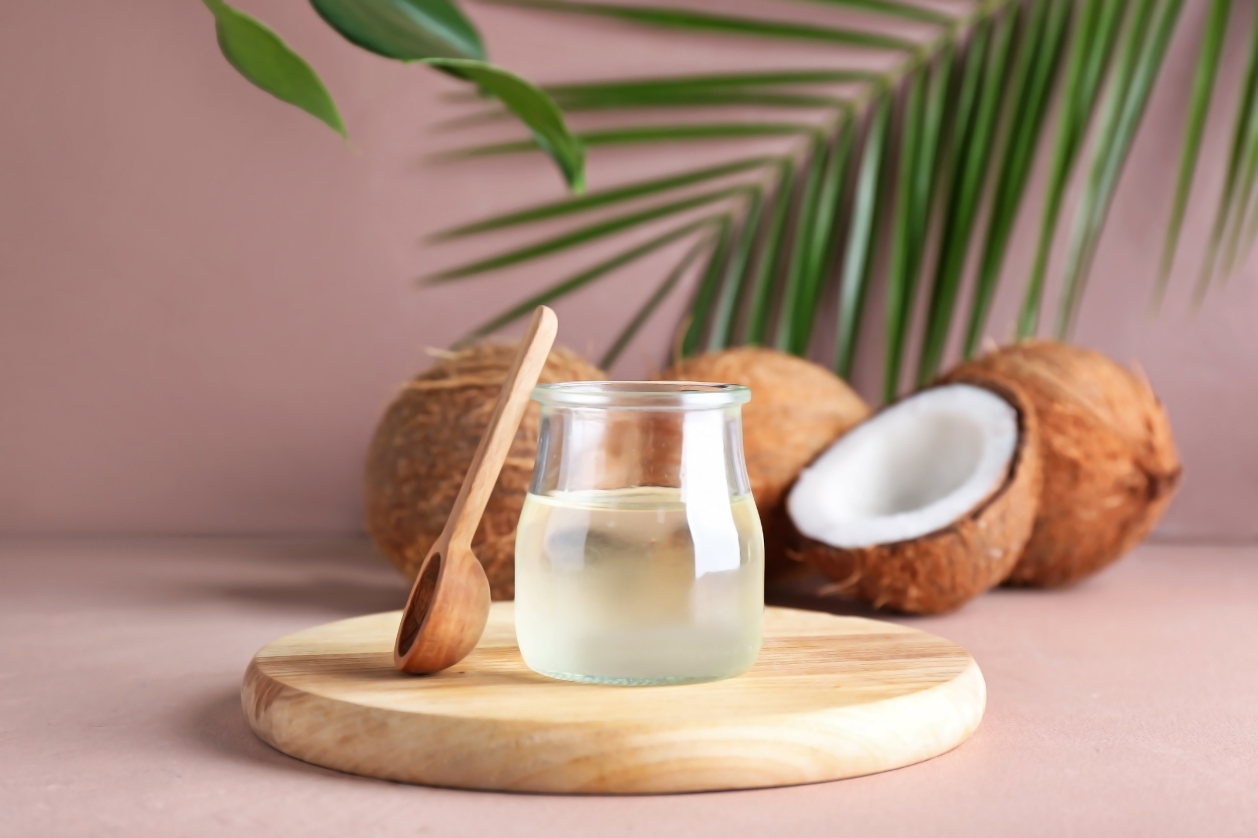 When it comes to hair care, there's an abundance of natural ingredients that have gained popularity. One of the most commonly used ingredients is coconut oil. However, it's important to understand that while coconut oil has its benefits, it may not be the best choice for everyone. In this blog, we'll dive into the reasons why coconut oil may not be suitable for all hair types and why our brand has chosen alternative ingredients for our products.

1. Protein Overload

Coconut oil can penetrate inside the hair shaft due to its small molecular size. It's rich in proteins, which can be beneficial for some hair types. However, for some individuals, this can lead to a phenomenon known as protein overload. Hair needs a balance of moisture and protein, and an excess of either can lead to brittleness and breakage.This imbalance can result in hair that feels stiff, dry, and prone to breakage.

2. Avoiding the Weight: Lighter, Nourishing Options

Coconut oil has a thick, dense consistency that can weigh down fine or thin hair types. This can lead to flat, lifeless locks rather than the voluminous, bouncy hair many desire. Our products are formulated with light oils that provide nourishment without compromising on volume and texture.

3. Porosity Matters

Hair porosity is a critical factor when it comes to moisture retention. If you have low porosity hair, which has difficulty absorbing moisture, coconut oil might not be the best choice. Instead of being absorbed, it can sit on top of the hair, potentially leaving it greasy and lacking the hydration it needs.

4. Sensitivities and Allergies

While coconut oil is generally considered safe for topical use, some individuals may have allergies or sensitivities to it. Skin reactions can range from mild irritation to more severe allergic reactions. It's essential to patch-test any new product containing coconut oil before applying it all over your scalp and hair.

5. Environmental Considerations

The production of coconut oil can have significant environmental implications, particularly when not sourced sustainably. Issues such as deforestation, monoculture farming, and transportation emissions can all be associated with coconut oil production. If you're environmentally conscious, it might be worth considering alternatives.


While coconut oil can be a valuable ingredient for some, it's essential to recognize that it may not be the best fit for everyone's hair care needs. From potential protein overload to issues with weight and porosity, there are valid concerns to consider. At Nature's Little Secret,we've taken these considerations to heart. We've made a deliberate choice to exclude coconut oil from our products, opting instead for carefully selected alternatives that cater to a diverse range of hair types and preferences. Our commitment is to provide products that offer balanced hydration, lightweight nourishment, and uphold environmental responsibility.