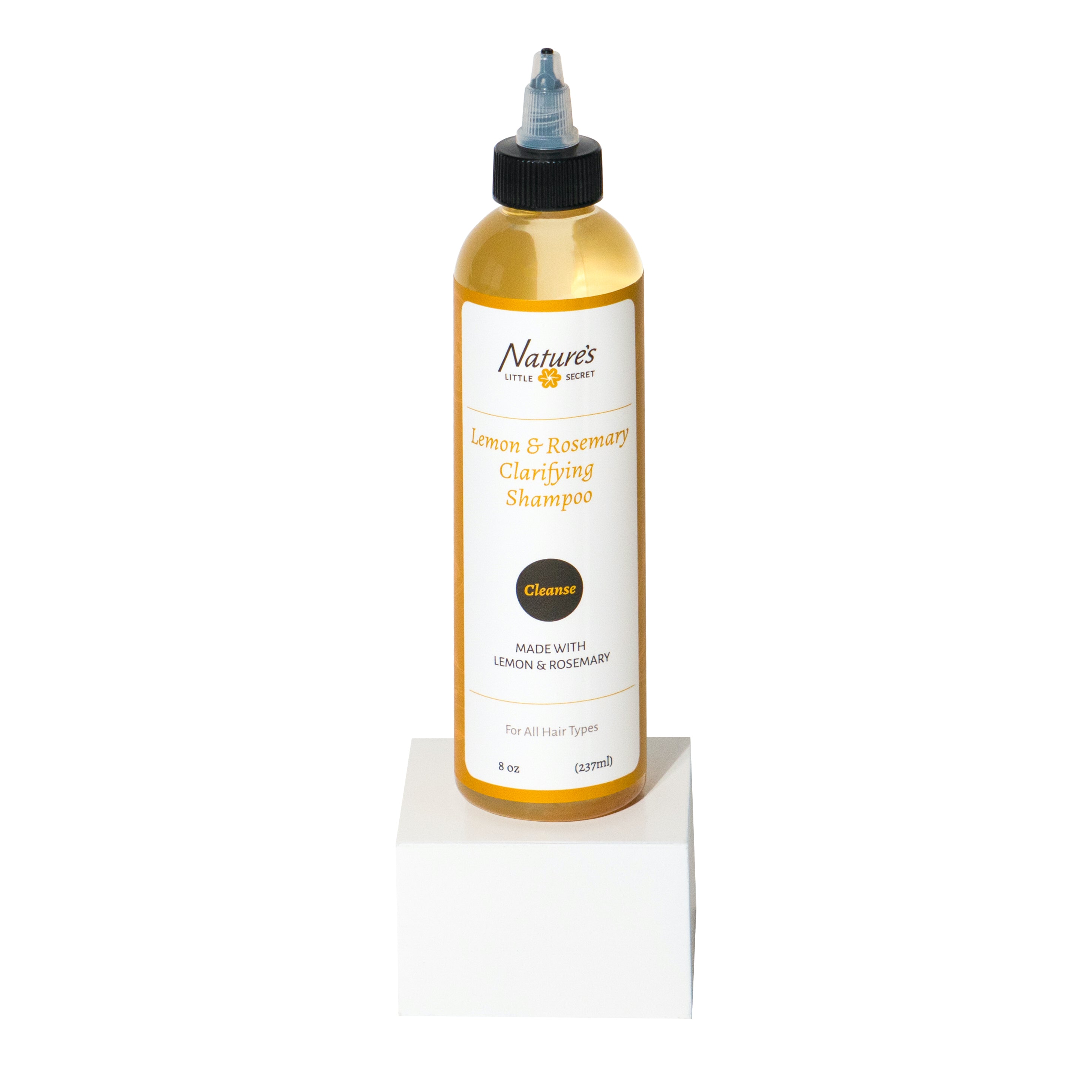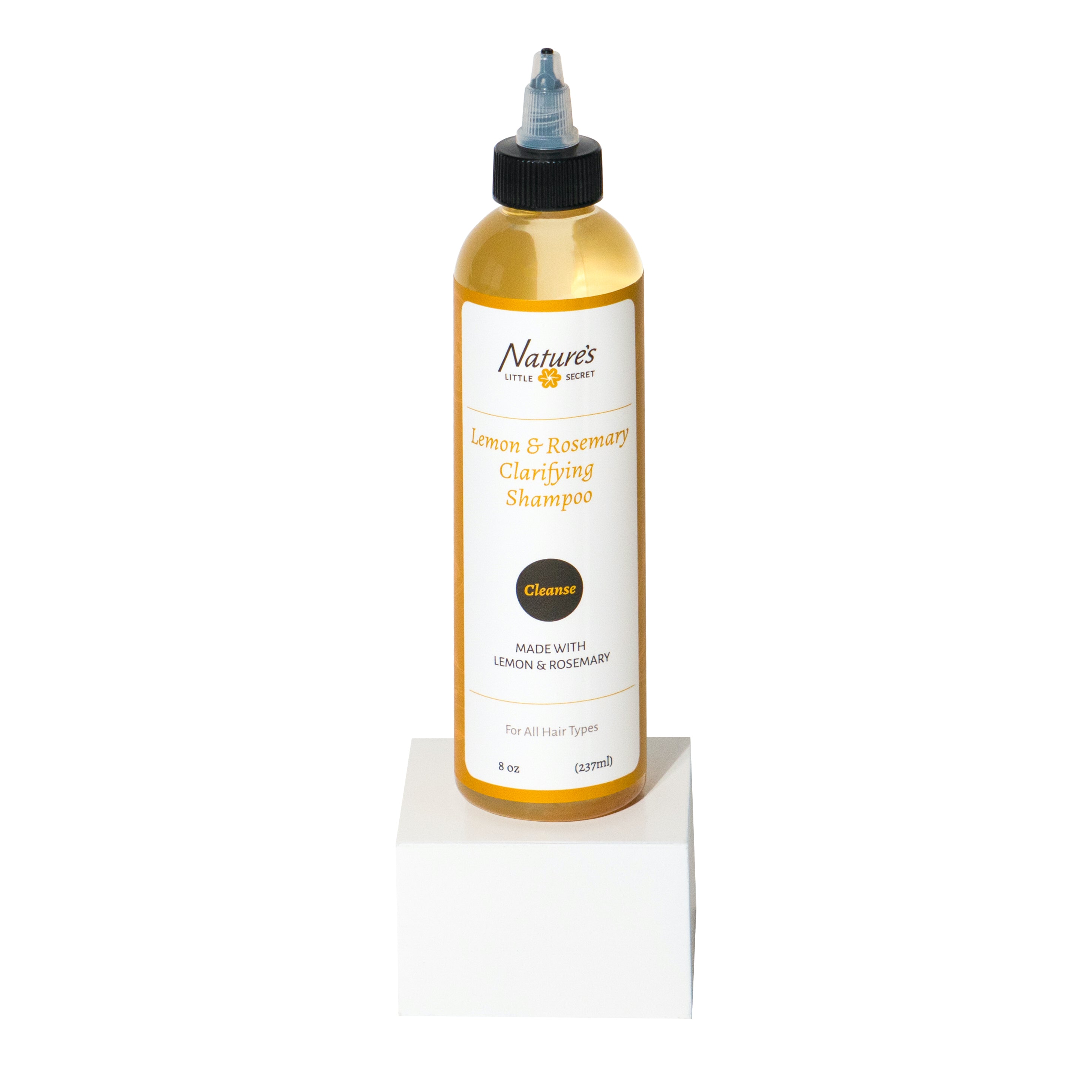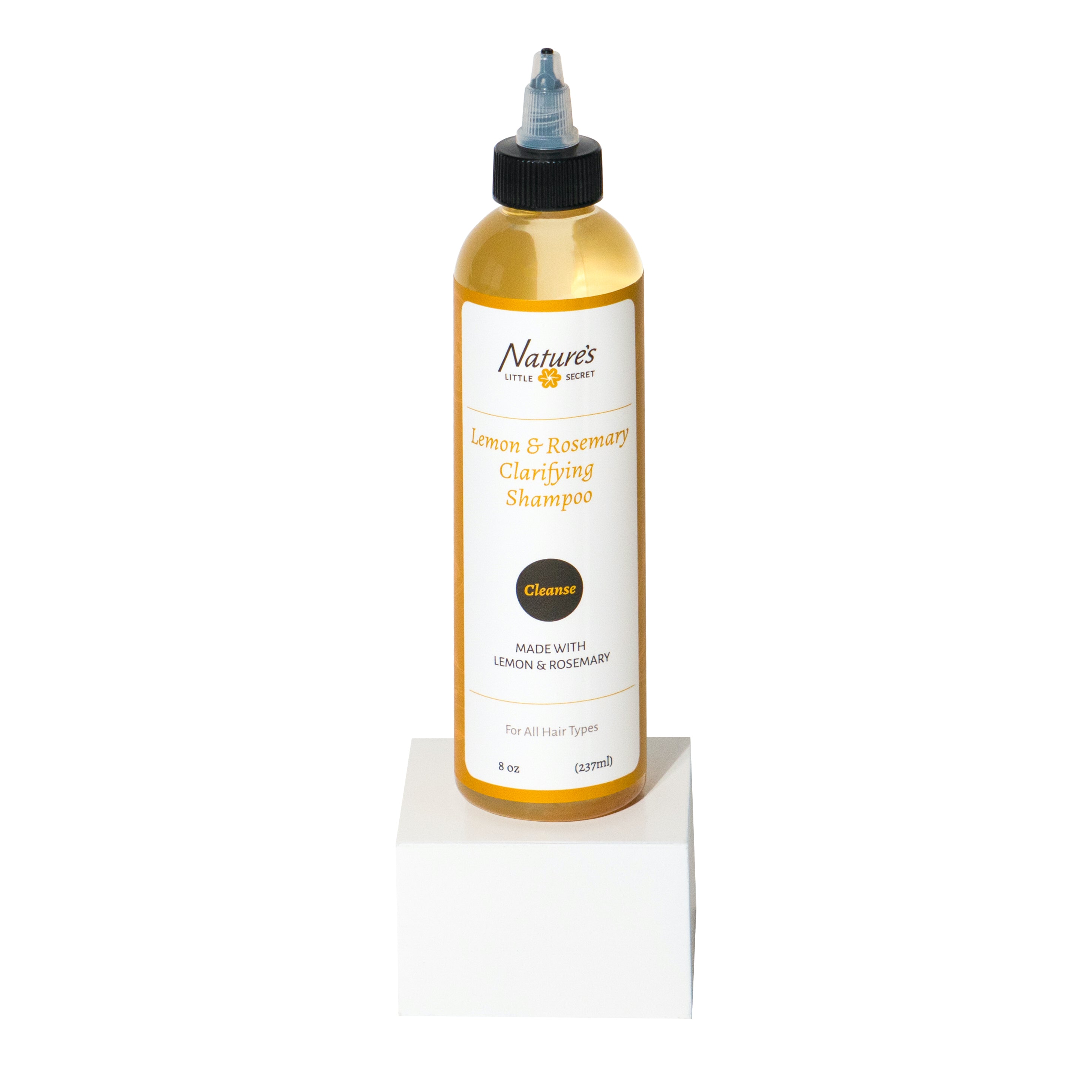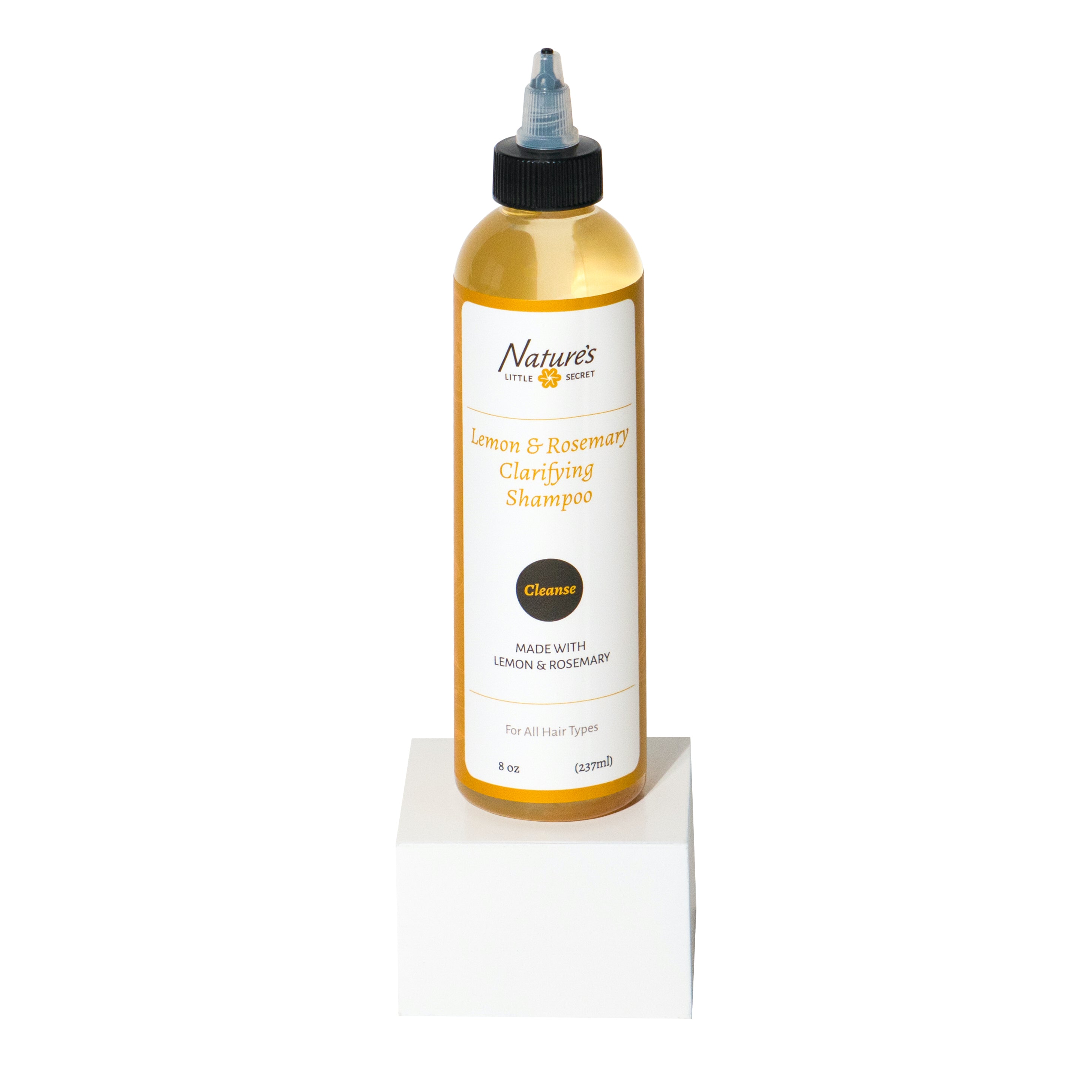 Lemon & Rosemary Clarifying Shampoo
Our Lemon & Rosemary Clarifying Shampoo is a superior clarifying shampoo that is specifically designed to deeply cleanse and clarify your hair. Infused with lemon and rosemary extract, this shampoo helps to remove build-up, impurities, and excess oils from the hair and scalp, leaving it feeling fresh, clean, and revitalized. 
This clarifying shampoo is perfect for those with hair that is prone to product build-up, dullness, products seem to not work anymore, or experiencing a dry, itchy scalp. It helps to clarify and detoxify the hair and scalp, promoting healthy hair growth and leaving the hair feeling soft, clean, and rejuvenated.

BENEFITS:

Sulfate free formula

Removes product build up, dirt, and excess oil

Doesn't leave that "squeaky" feeling
Perfect for all hair types and textures
Provides deep cleansing and nourishment
WHAT'S INSIDE? Distilled Water Infused With Lemon and Rosemary, Sodium C14-16 Alpha Olefin Sulfonate, Cocamidopropyl Betaine, Aloe Barbadensis (Aloe Vera) Leaf Juice, Sodium Chloride, Phenoxyethanol and Caprylyl Glycol and Sorbic Acid ,Polyquaternium-10, Essential Oil Blend

DIRECTIONS: Wet hair thoroughly with warm water. Apply the Lemon & Rosemary Clarifying Shampoo to your hands and use your fingers to massage the shampoo onto your hair and scalp. Rinse completely and repeat if needed. For best results, follow up with Cucumber Nourishing Shampoo or one of our conditioners!
SIZE: 8 oz