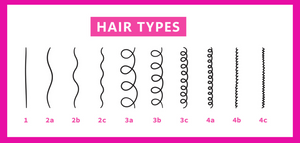 Hair typing charts have gained popularity in the natural hair community as a means of categorizing and understanding different hair textures. However, it's important to question their accuracy and recognize the limitations they may have. In this blog post, we will explore why natural hair typing charts may not be entirely accurate and why embracing the uniqueness of your hair journey is crucial. Hair Textures on a Spectrum: Hair exists on a wide spectrum of textures, ranging from straight to tightly coiled. Natural hair typing charts typically categorize hair into a limited number of types (e.g., 2A-4C). This oversimplification fails...
---
• natural hair • natural hair trim ends • trimmed ends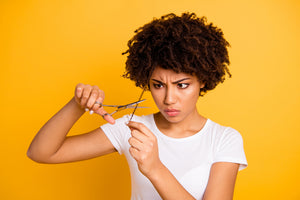 Many people shy away from the thought of getting their hair trimmed because it can be a little scary. I'm sure anyone would love to have long, beautiful curls flowing down their back, however, getting regular trims is important if you want healthy hair that continues to grow.  I know it may sound weird… Why would you cut your hair if you want the length? Well, if you don't get rid of broken or split-ends, it can cause more harm in the long run.  There are many factors that can lead to split-ends and breakage such as: Excessive use of...
---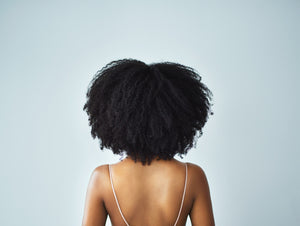 If you want to rock your beautiful, natural curl pattern, then doing a wash and go is the best option. Many in the natural hair community look at this style as a staple in their regimen since it's simple to achieve.  Although it includes more than actually "washing and going", there are important steps you should follow to ensure your wash and go's are long-lasting, moisturized, and defined every time!  Here's a quick step-by-step guide on how to perfect your wash and go styles:  Shampoo  The most important step that can either make or break how your wash and go...